How to Mount A Underwater Camera Kits in a Simple Way
Views: 10 Author: Site Editor Publish Time: 2020-05-10 Origin: Site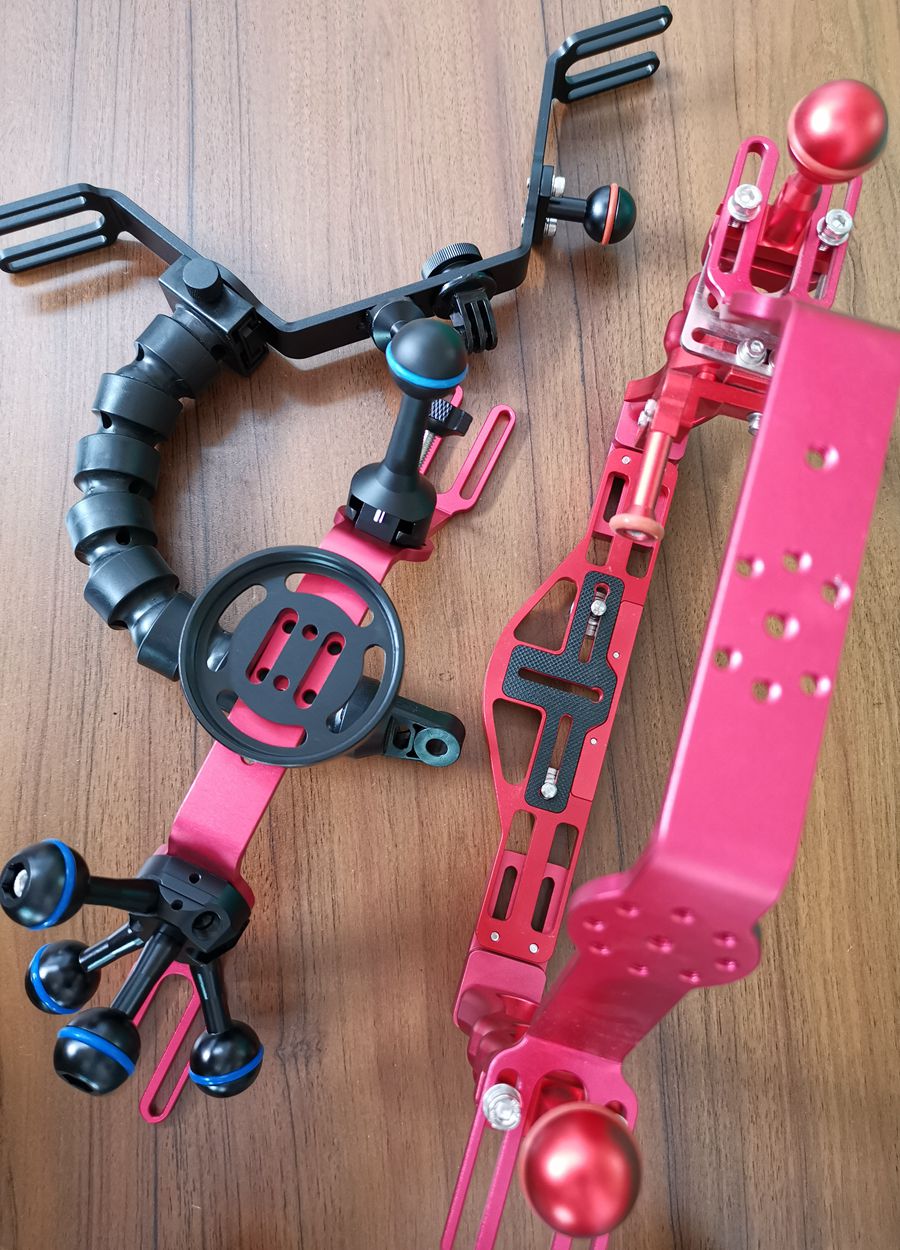 you may have two or more dive lights,stores ,wet lens in your camera housing package . but how to collect them in tidy way when underwater ?
how to use them all in your diving trip if you'd like to take macro and video shooting ?
here let us show you the camera housing tray carrier which can mount different adaptors on it .
this camera housing tray carrier fits for most of camera brackets in the market with its T mount base ball adaptor . it is in medium size with 33CM in length and 8CM in height.
compatible with both compact camera housings and SRL underwater cameras . There are different screw holes in M5,M6 and 1/4",as a result, T mount groove flex arms,ball adaptors and M6 ball heads can fix on the carrier .also , you can mount the wet lens holder on it if needed .here are examples for your review .
let us show you how it looks like after adding the tray holder