aluminum underwater ball joint clamp fits for all 1" ball
Views: 9 Author: Site Editor Publish Time: 2017-03-10 Origin: Site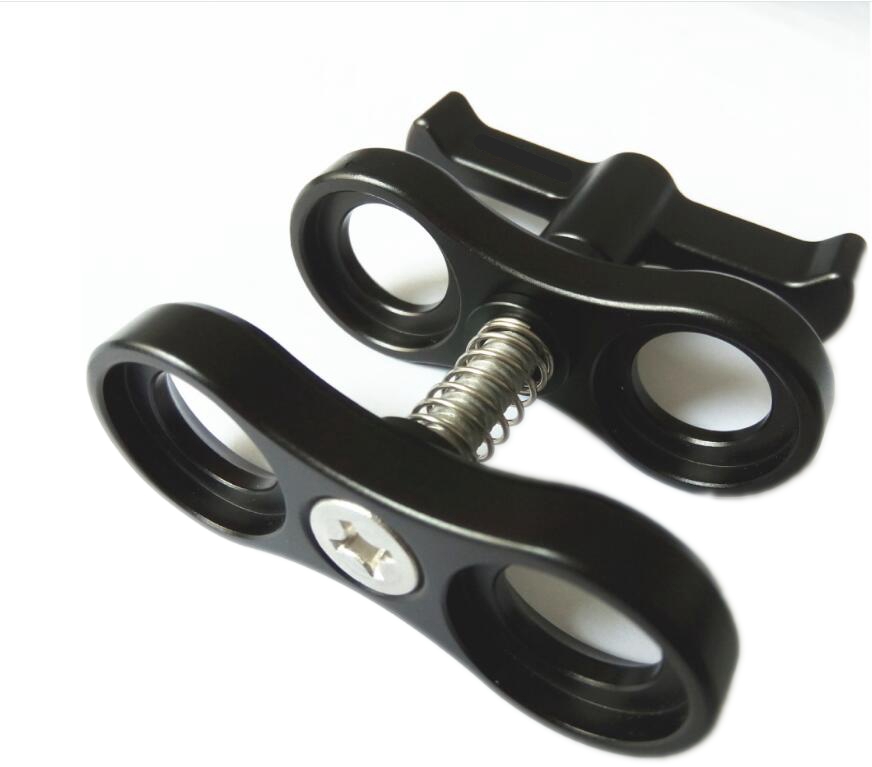 Leoben Aluminum hard anodized underwater ball joint clamp fits for all standard 1" ball heads .it connects all types of 25mm ball arms,bouyancy float arms or other standard balls head like cold shoe base ball,strobe adapter .

The knob provide the perfect combination of strength and range of motion. Plates are spring-loaded for easy assembly and breakdown of your arm system

just insert the ball head in the position of the clamp's gap and rotating the knob until the ball head is fixed .