How to select your underwater camera housing handle grip tray?
Views: 28 Author: Site Editor Publish Time: 2017-10-15 Origin: Site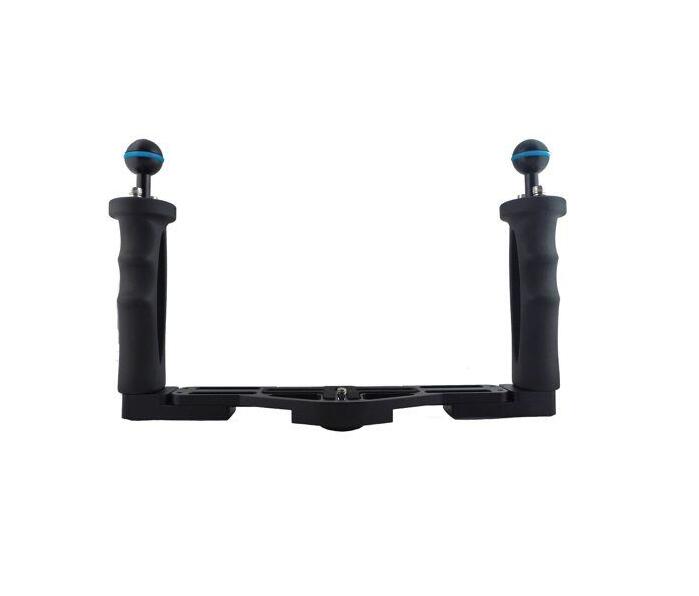 don't have no idea to select the underwater camera trays for your waterpoof housings ? which is the best handle to match your compact digital camera cases ,DSR housings, or imaging cases ? well, it all depends on dive photo video gear that you equip . for example, the single camera grip is designed for compact camera cases with simple combination ,such as the dive light . what if your underwater camera housing packages come with strobes,lights, float arms,dome ports ,ect ? yes, a durable double handle camera base tray is the best choice
The grip base will allow you to mount flex arms or ball joint arms to the top of the handle.
adjustable housing tray made of light Aluminum alloy. It can be used with any major camera or housing system.
Light mounting system for standard underwater camera or housing

Two Gun Handles allow balanced handling when underwater

Convenient to attach two strobe arms

Anodized aluminum construction for light weight and durability
Leoben provide a wide selection of underwater camera trays, from simple base stays to full handle and tray kits with integrated ball mounts . If you have any questions regarding the best accessories for your underwater photography or video setup, don't hesitate to email, call or use the chat function.